Hey Lost Monarchs Family!
Did you know that the hottest selling Holiday gift for 2021 is THE Lost Monarchs t-shirt? No kidding, someone told me that. LM Shirts are available online at The Cosmic Goods Store and of course you can grab a shirt, sticker, one of Eddy's socks or any of the highly sought after merch. items at the Merch table at an upcoming show. Speaking of... 
The Lost Monarchs hope that you had a wonderful and completely "full-filling" Thanksgiving. We've got great news to share for December. We will be finishing the year with our last 2021 show at the world famous "Pour House" in Oceanside. North County's pre-eminent venue provides good times for all. Come join us!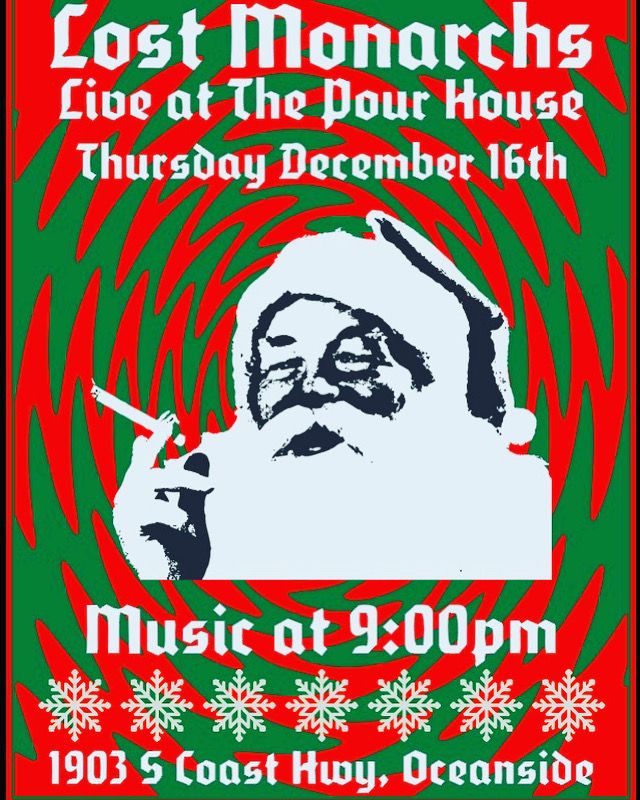 We're trying to help our friends who like to plan ahead, by sharing our first 2022 show. A return to the illustrious "710 Beach Club" in Pacific Beach. And this one is a Saturday night! So those of you "working stiffs" have NO excuse but to come have a great time with us...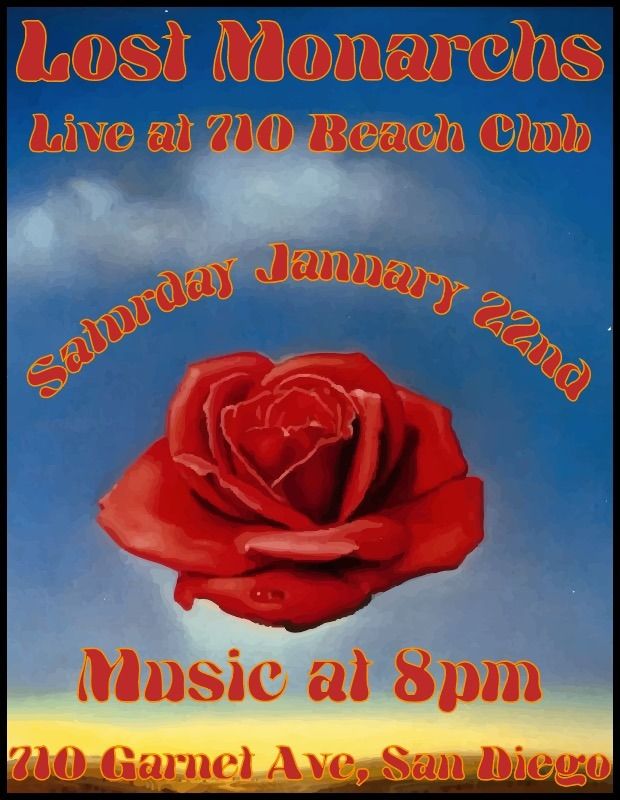 It's been a long strange trip since early 2020 so we're encouraging everyone to take precautions, be safe and healthy and join us at one of our shows. Don't forget, Designated Drivers rule so DON'T drink and drive. We've been busy with new material and look forward to sharing our labor of love and seeing your smiling face(s) soon. 
Thanks for hanging in, 
Dallas Wade – Guitar and vocals 
Ben Ringgenberg – Bass and vocals 
Eddy Henderson – Drums and vocals 
Jim Rellas – Keyboards and vocals