Hello Lost Monarchs Family!
We've added a new show and it is this coming weekend, August 20th at 710 Beach Club. A great venue, right next to the beach and one that guarantees a good time for all who attend.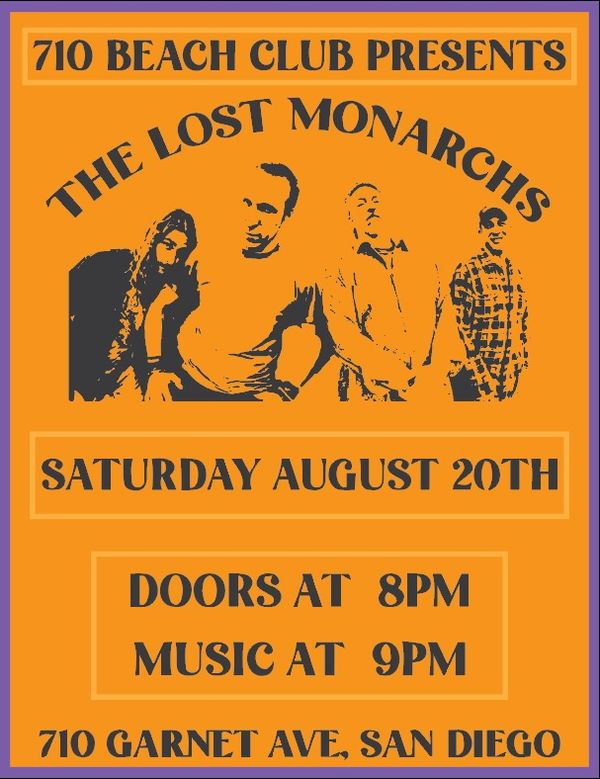 We're very excited about opening for the national touring band "Coffis Brothers" on September 9th at Winston's in Ocean Beach. That's a Friday night so our working friends have fewer excuses. Doors open at 8pm, LM goes on a 9 for 1-hour set. Tix are $10 presale and $12 at the door. Here's the ticket link: https://holdmyticket.com/event/398538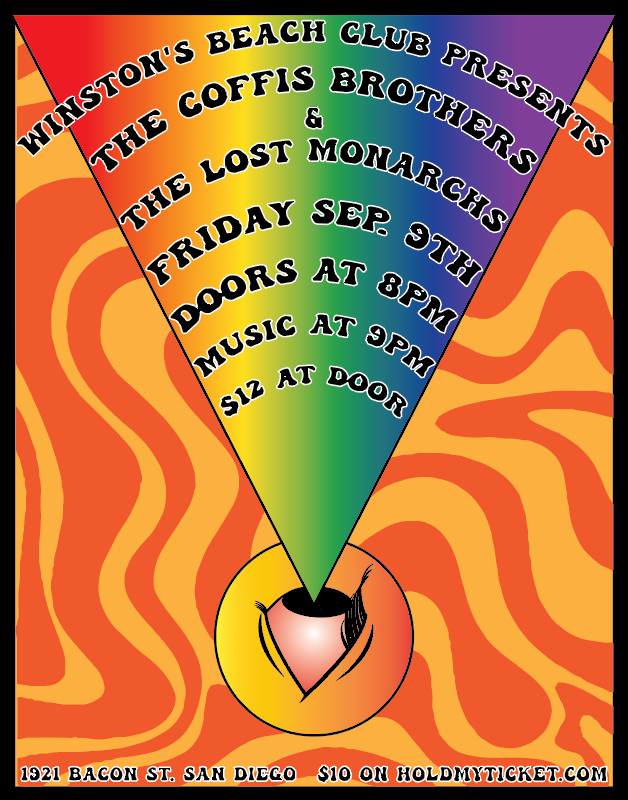 Plan on a return to Black Plague in November. More details coming in a future Newsletter. 
Thanks for hanging in, 
Dallas Wade – Guitar and vocals 
Ben Ringgenberg – Bass and vocals 
Eddy Henderson – Drums and vocals 
Jim Rellas – Keyboards and vocals 
--- 
If you have friends who you think would like to keep current with Lost Monarchs, the band, please share this link
If you would like to receive show dates, single and album release dates, merchandise, free or discounted tickets (if there is a cover) and general ramblings relating to all things "LOST MONARCHS", this is the place. Lost Monarchs has been one of San Diego's finest "jam bands" for the past 6 years. With your support, we hope to broaden our fan base and travel to towns throughout the Western US and beyond. 
It's been a long strange trip since early 2020 so we're encouraging everyone to take precautions, be safe and healthy and join us at one of our shows. Things "seem" to be opening up a bit and it almost feels like the old days (pre-pandemic). Don't forget, Designated Drivers rule so DON'T drink and drive. We've been busy with new material and look forward to sharing our labor of love and seeing your smiling face(s) soon.