Hello again from the Lost Monarchs!
We want to thank all of you who made the Winston's show last week. Everyone had a blast. We shared the evening with Orange County's "The Great North Special". Together we rocked the house until the wee hours. Lots of energy, dancing, and all around good times. 
So moving on to April, we have two exciting shows coming up. These are BOTH Saturday night slots so please come out and support live music and say hello. Far fewer excuses NOT to make it when we're playing on weekends.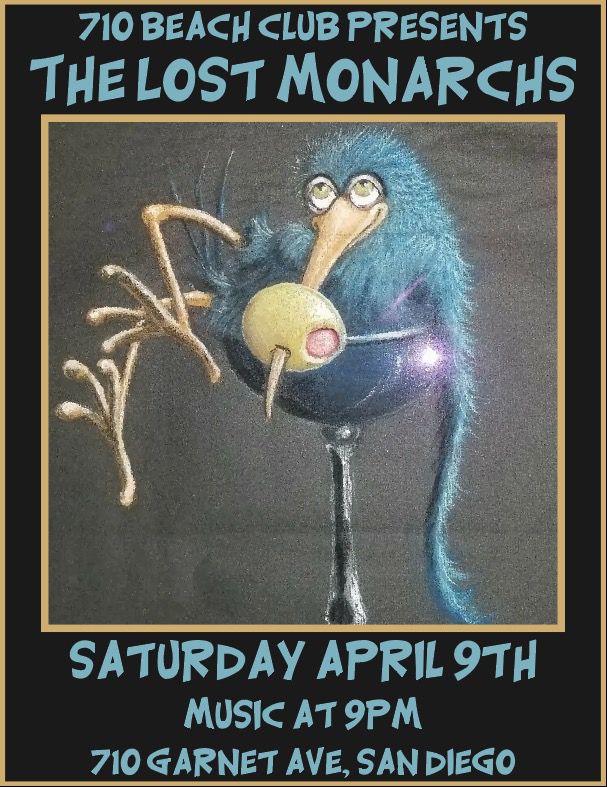 Then, a little later this month, we open for a funk outfit from Humboldt county, Diggin' Dirt, who will be on their Spring tour through California, so we are stoked for this show!!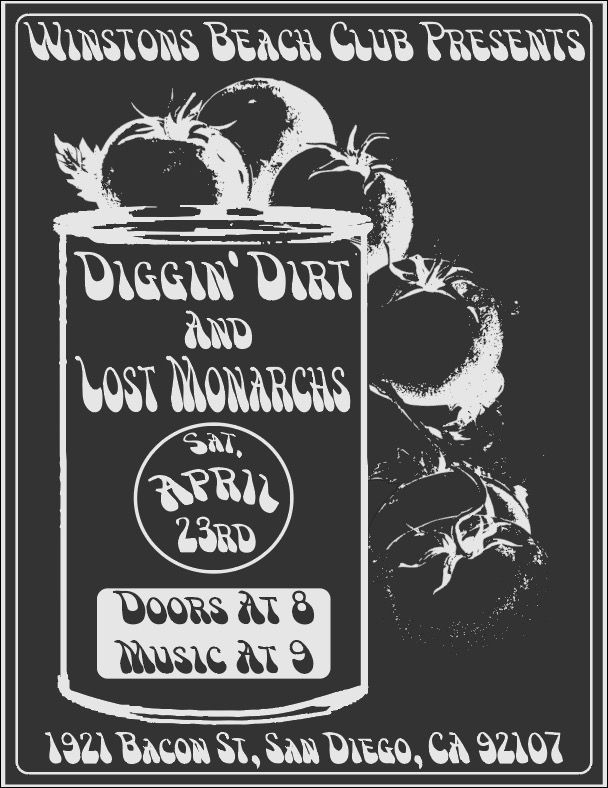 As we work with some of these "out of town" bands, we look forward to visiting "their" venues in their home towns. So look for us to hit your town in the coming months (LA, OC, NorCal,....). We will keep you posted. 
It's been a long strange trip since early 2020 so we're encouraging everyone to take precautions, be safe and healthy and join us at one of our shows. Things "seem" to be opening up a bit and it almost feels like the old days (pre-pandemic). Don't forget, Designated Drivers rule so DON'T drink and drive. We've been busy with new material and look forward to sharing our labor of love and seeing your smiling face(s) soon. 
Thanks for hanging in, 
Dallas Wade – Guitar and vocals 
Ben Ringgenberg – Bass and vocals 
Eddy Henderson – Drums and vocals 
Jim Rellas – Keyboards and vocals